> Home > >
Assunzione della Vergine Maria
Asciano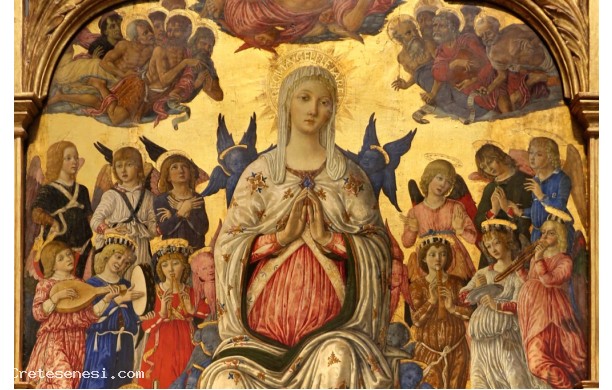 Artist: Matteo di Giovanni
Year: 1474
Current location: National Gallery di Londra
Original location: Sant'Agostino

DESCRIPTIVE INFORMATION

Central shovel of a triptych made for the church of Sant'Agostino.
From 1884, the altarpiece separated from the two side tables, was purchased by the National Gallery in London.
Since then, to be able to admire it in all its beauty, it is necessary to take a trip to the English capital.
Assunzione della Vergine Maria