> Home > What to visit > Castles
Castello e borgo di Modanella
Rapolano Terme
CASTLES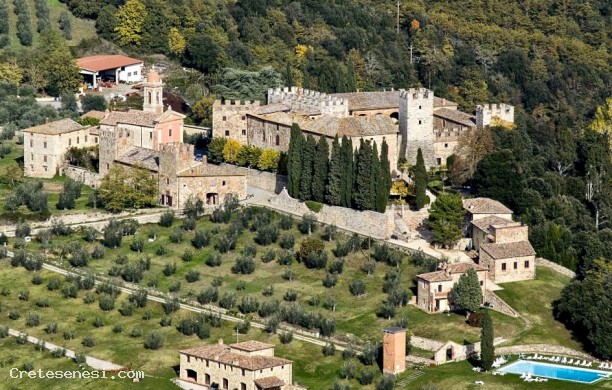 PHONE NUMBERS AND TIMES

Castello e borgo di Modanella


Business card (vCard)

The MODANELLA CASTLE is located on the edge of a valley, along which the Foenna flows, an extreme north-western offshoot of the Val di Chiana.


It can be observed along the Bettolle-Siena highway, just before the junction for Serre di Rapolano.


It was an ancient lordship of the Counts of Berardenga and Scialenga.


There is indirect news, thanks to a dowry assignment to the Abbey of San Salvatore della Berardenga, of some of their properties located in Modanella.


Later it was purchased by the noble Sienese family of Piccolomini.

 
There is evidence that in the thirteenth century the Sienese Republic held a civil trustee in Modanella representing the Power of Siena.


Next to the castle is the church of San Giovanni Battista, an ancient parish seat.


Currently the castle has been transformed into an elegant farmhouse, equipped with an exclusive restaurant.
STAY

NEARBY
DINING & ENTERTAINMENT

NEARBY