> Home > What to visit > Churches and Monasteries
Chiesina dei Santi Alberto e Sabino
Asciano
CHURCHES AND MONASTERIES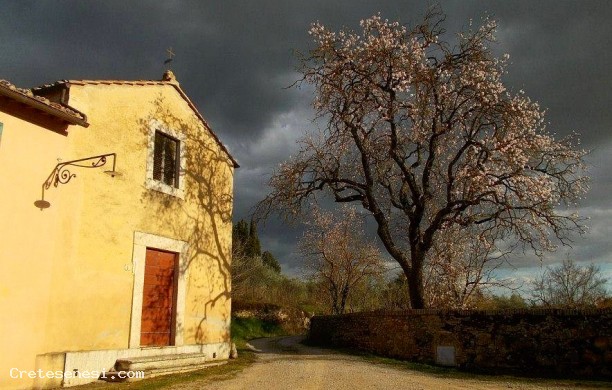 PHONE NUMBERS AND TIMES

Chiesina dei Santi Alberto e Sabino
53041 ASCIANO, località Poggio Pinci



Business card (vCard)
The small church is part of a group of houses in the village of Poggio Pinel. Externally it has a gabled profile: the elements that make up the facade, which is the base, the portal architrave and the rectangular window are all made of travertine, the local stone that is mined in the immediate vicinity of the place.

the differentiation of the two parties is accessed inside through three steps: the classroom is a rectangular base, and the chancel is distinct from the rest of the classroom through three steps that the rise again, and through a large arch to all sixth, which also determines the cover, the first truss, the second with a vault.

The interior is plastered, while all the fixed furnishings are made again in travertine. Above the entrance is a chorus, supported by two columns plastered with Doric capital.
STAY

NEARBY
DINING & ENTERTAINMENT

NEARBY