> Home > What to visit > Archaeological Sites
M08 - Antico Mulino dei Lanci o di Nannino
Asciano
ARCHAEOLOGICAL SITES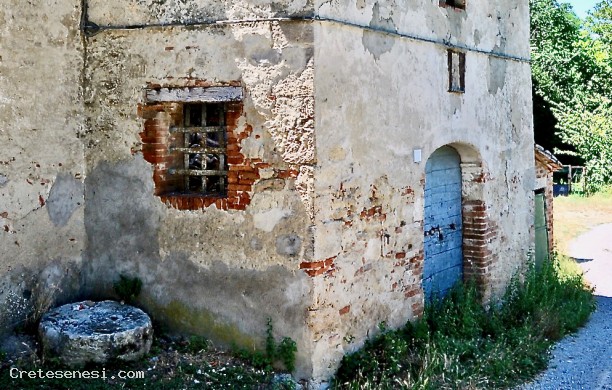 PHONE NUMBERS AND TIMES

M08 - Antico Mulino dei Lanci o di Nannino


Business card (vCard)
The strange name with which this mill is known, derives from one of the families that over the centuries has held it: that of Cavaliere Alessandro Lanci, who lived in the eighteenth century. Its origins are however very old, so much so that it is already attested in 1299 as property of Bacco del Priore, then a member of the Government of the Nine in Siena.

The distinctive feature of this mill is the type of gora, circumference rather limited but very deep, so as to ensure a strong pressure to the jet of water "fired" on the back to rotate the horizontal millstones.

The problem of the limited availability of water for milling, was radically addressed and resolved in the nineteenth century, creating a large gora behind the church of Sant'Agostino, which through a channel under the road continuously fed the small vertical gora.

In recent years the Mill, thanks to the abundant availability of water, has continued to operate until the end of the 50s of the last century. The last miller who used it was called Giovanni Guerrini, but everyone knew him as "Giovannino del Mulino".
Read historical-documental references by A.R.C.A.

Click here to use the Navigator of the Mills, to know all the details.

STAY

NEARBY
DINING & ENTERTAINMENT

NEARBY