> Home > What to visit > Archaeological Sites
M09 - Antico Mulino dei Frati
Asciano
ARCHAEOLOGICAL SITES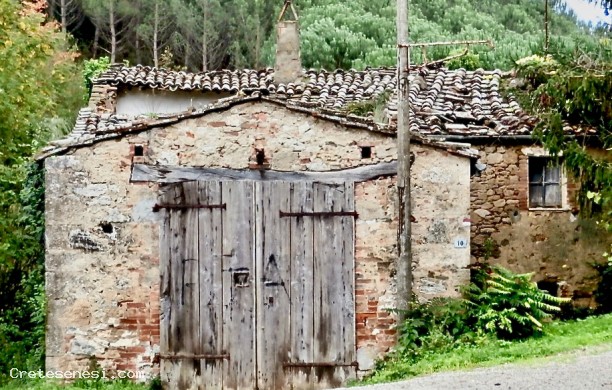 PHONE NUMBERS AND TIMES

M09 - Antico Mulino dei Frati


Business card (vCard)
This mill, located under the one of the Lanci, has undergone various production evolutions. In fact, there are reports of its use in different periods for the production of food flours and as "ironworks". Its last use dating back to the fifties of the last century, has been the site of a workshop for the production and repair of agricultural tools, an activity managed by Gostino Neri and in which he also worked Renato Mencarelli, author and manager of the local Private Museum called "ARTI E MESTIERI".

The structure was fed with water coming from an overhanging gora, filled with the discharge of the Mulino dei Lanci or directly from the gora di Sant'Agostino. Even among these two mills very close, there were a series of channels that allowed a flexible management of the water that, after local use, was conveyed to the gora of the underlying mill of the Municipality below.

Another feature that can be seen by visiting the remains of this mill, is made up of a horizontal axis wheel in the prison, instead of the classic reticle present in all the other mills. We do not know if and when the transformation of the operating structure has taken place, even if the still existing iron wheel appears to be a relatively recent achievement.
In fact, we do not believe that the wheel already existed in 1322 when, from written documents, we find property of Balduccio Vive. Do not forget that this mill, after a short period in which it was owned by the monks of Sant'Agostino in the fourteenth century, passed into private hands, but from the seventeenth century it became part of the friars of San Francesco, from whom he derived the name with which he is still known.
Read historical-documental references by A.R.C.A.

Click here to use the Navigator of the Mills, to know all the details.

STAY

NEARBY
DINING & ENTERTAINMENT

NEARBY