> Home > What to visit > Place
Monteroni d'Arbia
Monteroni d'Arbia
PLACE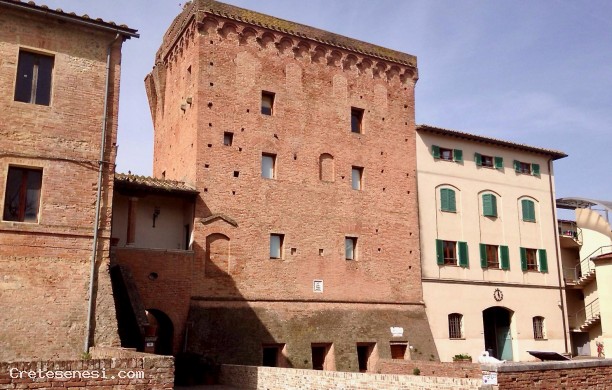 Monteroni was in the mid-thirteenth century a modest village in the Sienese countryside. Its development in the Middle Ages was linked to the organization and expansion of the agricultural properties of the Hospital of Santa Maria della Scala which at the beginning of that century bought land around what was then a very small rural village.

The most important building in Monteroni is a fortified mill that dates back to the early decades of the fourteenth century, built by the Hospital of Santa Maria della Scala, for the grinding of the wheat stored in the nearby Grancia di Cuna. The mill, recently restored and recovered, looks like an imposing tower structure made of bricks, with at the base on the east side, a game of arches for the exit of the water coming from the rear gora.

In 1382 the residents of Monteroni submitted an application to the Republic of Siena for the place, then included in the vicariate of Lucignano d'Arbia, to be established in an autonomous vicarial seat; but the request was not granted.

Monteroni constituted a strategic position of some importance during the Siena war. In 1554, during the war, it was attacked and conquered by the imperial troops and passed under the dominion of Florence at the end of the war, which was definitively lost by the Republic of Siena.

On the border of the Crete Senesi, the Monteroni area is surrounded by numerous villages and buildings of considerable architectural interest: heading towards Buonconvento you will find Lucignano d'Arbia with the church of San Giovanni Battista, which preserves a sixteenth-century Crucifixion by Bartolomeo Neroni, called " the Hedgehog".
STAY

NEARBY
DINING & ENTERTAINMENT

NEARBY