> Home > What to visit > Castles
Quinciano, borgo rurale fortificato
Monteroni d'Arbia
CASTLES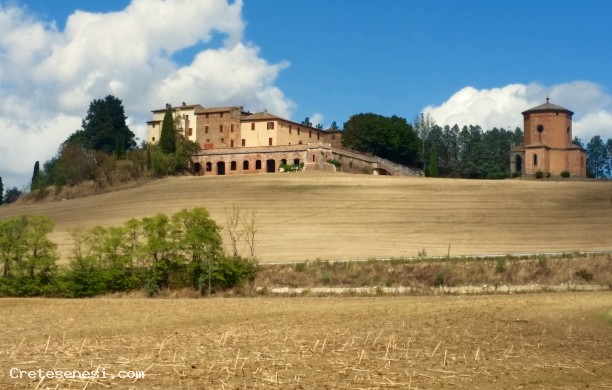 PHONE NUMBERS AND TIMES

Quinciano, borgo rurale fortificato


Business card (vCard)
Quinciano was a small fortified rural village, already known in 1100 and 1263, its community already enjoyed administrative autonomy. This "Comunello beyond the masses" remained autonomous for centuries until in 1809 it became part of the new Municipality of Monteroni d'Arbia.

His church of S. Albano was a rectory and was already led by a prior in 1249. Towards the end of 1200, this rectory possessed a vast territory, a mill on the Sorra stream and also the church of S. Pietro in Campo, in Caggiolo, was subject to it.

It appears that in 1300, almost all of Quinciano's properties were owned by the Tolomei family. One of its members, Antonio di Meo di Incontrato Tolomei, in March 1322 was the author of a large sale of goods to the S. Maria della Scala Hospital, the proceeds from which were used for purchases in the Chiusure area.

It involved 350 bushels of "laboratory and vineyard" land in Quinciano, for 5,366 lire. But the Ptolemies continue to possess many properties in the area (they also own the nearby fortress of S. Lazzarello) and also the Prior of the Canonica di Quinciano, in 1386, was a member of their family: Don Francesco di Biagio Tolomei.

Starting from 1443 (act of January 3), the rectory will pass to the Augustinian friars called "Canonici Regolari of Santa Maria degli Angioli di Siena" who held it until 1780, when their order was suppressed.

Around 1450, the famous painter Sano di Pietro painted the famous "Coronation of the Virgin" in the church of S. Albano, now preserved in the Museum of Sacred Art of Buonconvento.
STAY

NEARBY
DINING & ENTERTAINMENT

NEARBY