> Home > Tracks
Mucigliani and Site Transitional
Asciano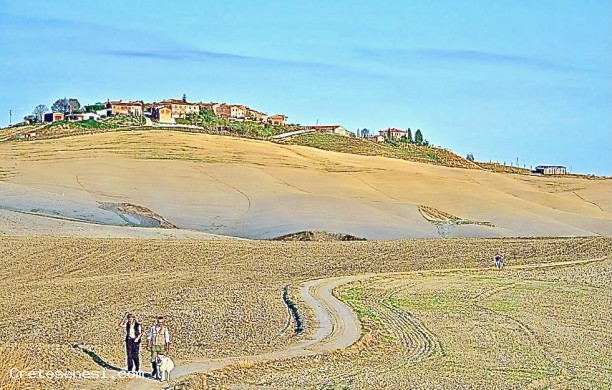 TECHNICAL DETAILS

Track length: 6,94 km

Road bed type: Misto Asfalto/sterrato

Difficulty: Medio-alta


Safari 3 - Path short but full of photographic opportunities. Mucigliani fact, being placed on one of the most important heights of the district, is a favorable location for pictures on the Crete ranging up to the city, the Chianti hills and further east towards the Apennines.

In addition, a short distance from the small village, it is possible to photograph the famous sculptural installation "Site Transitoire" by French artist Jean Paul Philippe, in 1993.

The route is suitable for a walk, even if it can be done with MBK or motorized vehicles.

Unfortunately, due to the clay bottom of the trail, the same is possible only in conditions of dry soil.
STAY

NEARBY
DINING & ENTERTAINMENT

NEARBY
Mucigliani and Site Transitional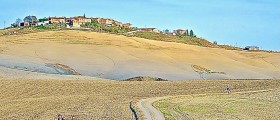 Fotosafari 3 - Percorso breve ma ricco di spunti fotografici. infatti Mucigliani, trovandosi colloca