> Home > What to visit > Palaces and Monuments
Mura di cinta del borgo
Asciano
PALACES AND MONUMENTS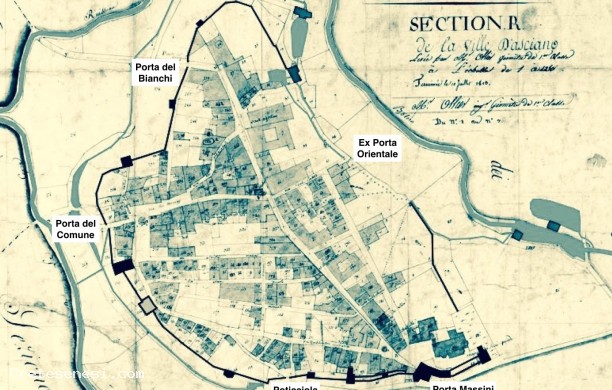 PHONE NUMBERS AND TIMES

Mura di cinta del borgo


Business card (vCard)
The still visible walls around Asiano date from 1234. They were built by the Siennese once they had definitively conquered Asciano. Around 1120, the Siennese managed to take the castle of Asciano, until then held by the Cacciaconti family that had been ruling the surrounding territory for hundreds of years, but merely taking the castle did not result in Siena's firm control of the territory.
It still took the Siennese some decades to gain full charge of the area, and only then did they decide to surround the town with new and more ample fortifications.
In fact, after the Battle of Montaperti, which testified to Asciano's absolute devotion to the Ghibelline cause, it was decided in 1287 to build new and larger defensive walls around the town. This took more than fifty years, and the walls were completed between 1342 and 1352, aside from a third and last expansion, which led to the construction of the massive Vallesi Tower that fortified the stretch of wall between the Porta Senese and the Palazzo del Podestà.
The walls around the town formed an oval, with various structures made of local stone. On the west side of town they are nearly intact. The walls on the east side were in good part dismantled in the last half of the 19th century and the first half of the 20th century to order to re-use their construction material.
Their stones were first used first for building the old elementary school as well as the courthouse with its jail, and subsequently the walls around the Guglielmo Marconi Stadium, which dates from the Fascist period.
Click here to access the Walls browser which allows you to consult detailed information.
STAY

NEARBY
DINING & ENTERTAINMENT

NEARBY