> Home > What to visit > Palaces and Monuments
Panca dei Prodotti Tipici Locali
Asciano
PALACES AND MONUMENTS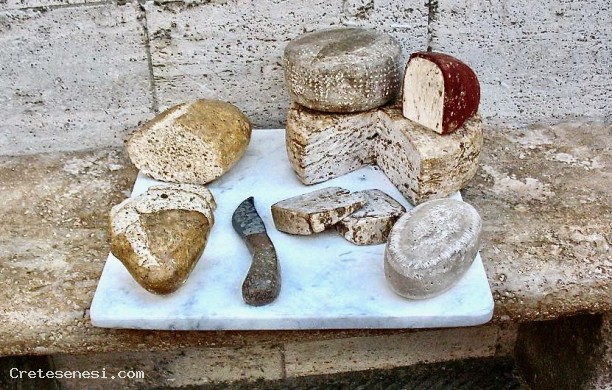 PHONE NUMBERS AND TIMES

Panca dei Prodotti Tipici Locali
53041 ASCIANO, corso Matteotti, chiesa di Sant'Agostino



Business card (vCard)
ORARI DI APERTURA E VISITA:
Placed outside, next to the staircase of the church of St. Augustine, it is visiile at all times.

This particular and small monument to local products, made of travertine, was conceived as a contemporary point of valuation of food excellence and travertine, available in the area, for the realization of small and sophisticated works of art.
On a bench in travertine, realized as others who are in the country and gardens, it rests a tray with: fresh homemade bread, fresh pecorino cheese and cured and a knife for cutting bread and cheese.
STAY

NEARBY
DINING & ENTERTAINMENT

NEARBY