> Home > What to visit > Churches and Monasteries
Pieve di San Giovanni Battista a Corsano
Monteroni d'Arbia
CHURCHES AND MONASTERIES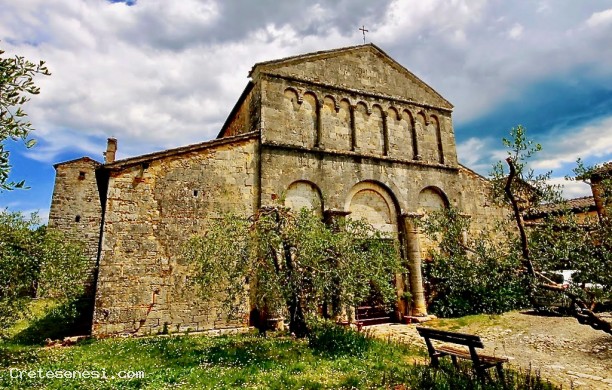 PHONE NUMBERS AND TIMES

Pieve di San Giovanni Battista a Corsano
Loc. Corsano 53014 Monteroni d'Arbia

Telephone 0577 394194


Business card (vCard)
The parish church of San Giovanni Battista in Corsano is a sacred building located in the Municipality of Monteroni d'Arbia. The church has been documented since 103, therefore it was built in a previous period which cannot be identified with precision.
Its façade is organized on two orders: arches and semi-columns in the upper part and wide blind arches in the lower part. Its design is inspired by Pisan models interpreted in a Lombard key.
Inside, structured on three naves, the Romanesque elements are evident in the half-pillars of the counter-façade and in the composite pillars of the first span. The rest of the division arches, in terracotta, belong to a later phase.
Two beautiful paintings are worth mentioning: the Annunciation and the Adoration of the Shepherds, by Alessandro Casolani, but also a polychrome terracotta sculpture depicting Sant'Agata, attributed to Carlo di Andrea Galletti.
STAY

NEARBY
DINING & ENTERTAINMENT

NEARBY