> Home > Where to stay > Agritourism
PODERE SANTA BARBARA
Rapolano Terme
AGRITOURISM 1 EAR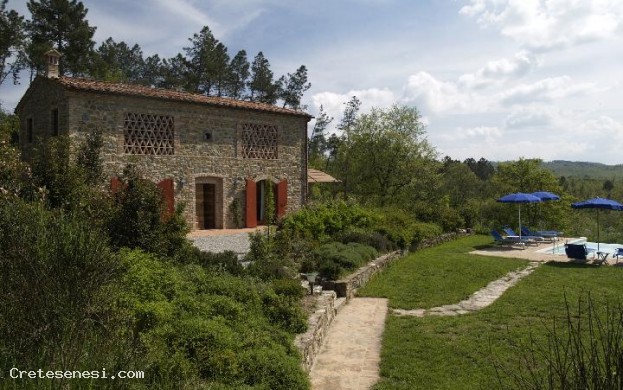 * Required field
DO YOU WANT MORE INFORMATION?
Call our Call Center at

Tel. 0577 704736 - Fax

We will be happy to help you better organize your stay!
SERVICES
DEGUSTAZIONE PRODOTTI AZIENDALI
PISCINA SCOPERTA
STRUCTURE DESCRIPTION

The unique experience of a farmhouse in the nearness of Rapolano Terme, in the heart of the province of Siena. "Santa Barbara" gives you hospitality in an ancient barn, restored following the biological architecture's standards. It is exactly in front of the owners' house: a doctor and a teacher who have decided to give a sense to the restoration of their own house, sharing it with those travellers who pay attention to the life's quality. No mini apartments or standardized holidays, but the possibility of choosing among one of the 4 elegant rooms for a weekend in a " Bed and Breakfast" or in a big house for only one family or a group of friends for longer periods: in the nearness, but at the same time far enough to guarantee your privacy, there is the owners' house, who are very affable and discreet householders with whom you can talk in the garden or on the edge of the swimming pool and to whom you can turn for any kind of problem or information. The complex comprehends two buildings: the main one, about 400 square metres, has been erected in the opposite side of the house, reserved to our guests ( 160 square metres). The two buildings are separated by a wide garden, at the margin of which, it has been built the swimming pool, whose edge faces the valley. The first historical documents ,which mention our house, come from the ancient Sienese archives and date back to the beginning of the fourteenth century. This area belonged to the Castle of Modanella's territory, whose owner was the Piccolomini family ( a powerful sienese family to which belonged also the Pope Pio II, the founder of the near Pienza). Then, it has been given to the Hospital of " Santa Maria della Scala", an ancient sienese beneficent foundation, of which you can visit the seat, in the Cathedral square in Siena ( for centuries it has been a hospital and now it is become a museum) or one of the impressive fortified granaries ( Grance), which are spread all over the territory. You can visit one of these in Serre di Rapolano ( only 4 km far), which is now a museum.
WHAT TO VISIT

NEARBY
DINING & ENTERTAINMENT

NEARBY