> Home > Where to stay > Residences
Castello delle Serre
Rapolano Terme
RESIDENCES NO CLASSIFICATION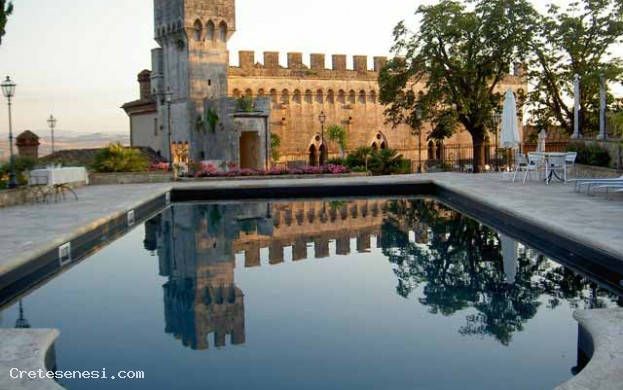 SERVICES
CAMPO DA TENNIS
PISCINA SCOPERTA
VISITE GUIDATE
SOMMINISTRAZIONE BEVANDE O MINIBAR
STRUCTURE DESCRIPTION


A jewel of the Tuscan countryside, Castello delle Serre majestically sits at the top of the charming medieval town of Serre di Rapolano. This is the passage into the Crete Senesi, the area that has sparked the worldwide love affair with Tuscany.

Salvatore Gangale and his son Antonio have joined forces with V. Sattui Winery of Napa Valley, California and are proud to showcase the natural and historic splendor of the Tuscan region. Let us show you the Tuscany few people know exists. Our attention to detail and personalized service will make your stay the experience of a lifetime.

Castello delle Serre, where classic sophistication and authentic tradition meets the marvels of modernity. Come and experience Italian hospitality with American inspired service.

ARCHITECTURE, ART

NEARBY
DINING & ENTERTAINMENT

NEARBY