> Home > What to visit > Castles
San Fabiano
Monteroni d'Arbia
CASTLES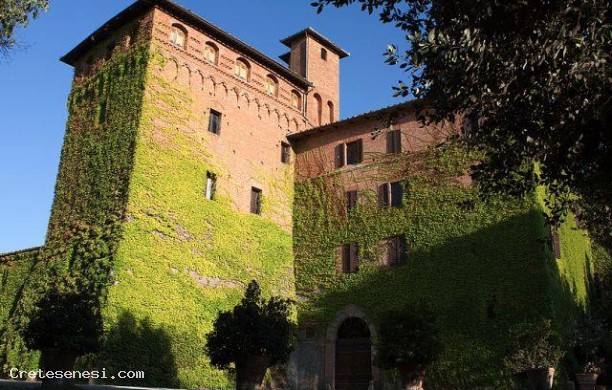 Castle and church of San Fabiano are located on the east bank of the Arbia river.
The church is very ancient and documented among the assets donated by Count Winigi to the Berardenga Abbey of S. Salvatore a Fontebona, in 867.
Around 1270-1280, San Fabiano became an autonomous Comunello, but starting from 1300 its destiny was always linked to the Community of Monteroni, from which it is divided only by the Arbia river.
At the beginning of the 1300s, it was almost certainly owned by the Mignanelli family who also owned a mill in its vicinity.
However, in 1402 it was certified as a fortress and in 1409, when it was owned by the Terocci family (Giovanni di Niccolò Terrocci), it was attacked by the soldiers of Ladislao della Pace, King of Naples and set on fire.
In 1453 it was still the property of the Teroccis and only in 1460 did it pass to the Forteguerri family who would keep it for many centuries.
In 1553-1555, at the time of the last war between Siena and Florence, the Castle was owned by Nicodemo Forteguerri, captain of the troops of the Sienese Republic but, in July 1554, it definitively fell into the hands of the imperial troops, allied with the Florentines .
However, the Forteguerri family, which later became Bichi Ruspoli Forteguerri, will continue to remain the owners until the 20th century.
Today the castle has been transformed into a historic residence with a tourist vocation.
STAY

NEARBY
DINING & ENTERTAINMENT

NEARBY