> Home > What to visit > Churches and Monasteries
San Florenzo a Vescona
Asciano
CHURCHES AND MONASTERIES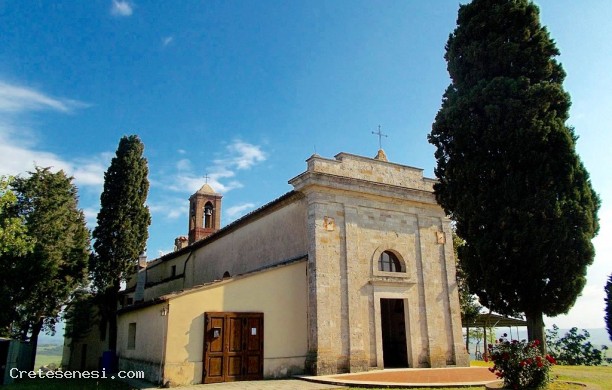 PHONE NUMBERS AND TIMES

San Florenzo a Vescona
53041 Asciano, loc. Vescona



Business card (vCard)
This church, located on a steep hill and connected to the town of Vescona from a driveway of cypress trees, is an ersatz of the Diocese of the small Parish and is located outskirts of the ancient pecorso of Loreto.

There are historical of the original church since 1025, supported with a document in which the "Conti Guinigi Scialenga and Berardenga" assigned, "for the benefit" to the Monastery of S. Salvatore of the Berardenga, a house with a garden, and a vineyard piece of land, located at their castle Vescona.

We do not know at what time dates the current building, certainly rebuilt after yet another landslide of the hill on which it stands. Hill often consolidated in recent times due to its instability in the event of heavy rains.

But we know that the parish day S. Florenzio Vescona in 1833 had 156 inhabitants, a people grown beyond that of his baptismal church of S. Giovanni in Vescona, which at the time had 134 commoners.

Eg perhaps why, despite frequent damage to the landslide, the church has never been abandoned.
STAY

NEARBY
DINING & ENTERTAINMENT

NEARBY