> Home > What to visit > Churches and Monasteries
San Giovanni Battista
Asciano
CHURCHES AND MONASTERIES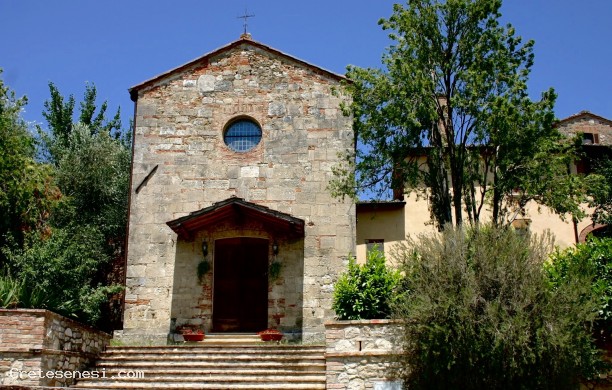 PHONE NUMBERS AND TIMES

San Giovanni Battista


Business card (vCard)
This parish church dedicated to S. Giovan Battista is located on the right of the Lauretana Antica provincial road, 5 kilometers before reaching Asciano.

The place where it is located, took the name of Pievina because of the small size of the church or because it is affiliated to the Pieve di S. Vito in Versuris.

The latter, between Vescona and Rapolano, has been mentioned since the year 715 in the famous controversy between the bishops of Siena and those of Arezzo.

In 1023, the Counts of Scialenga ceded its property to Badia della Berardenga, while a few years later in 1029 the parish church of S. Giovanni together with the other of S. Vito in Versuris, found themselves again at the center of the dispute between the bishopric of Arezzo and Siena.

Currently only two parish churches are suffragan of the Pievina di Vescona: San Florenzio in Vescona and the Badia dei Santissimi Jacopo and Cristofano in Roffeno.

La Pievina is today one of the four historic parishes that make up the territorial Abbey of Monte Oliveto Maggiore.
STAY

NEARBY
DINING & ENTERTAINMENT

NEARBY