> Home > What to visit > Churches and Monasteries
Sant'Albano
Monteroni d'Arbia
CHURCHES AND MONASTERIES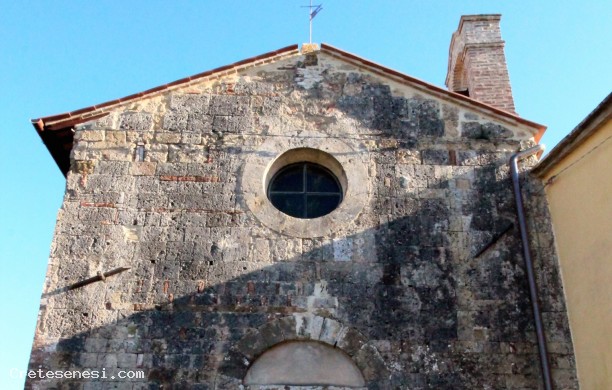 The church of Sant'Albano is located in Quinciano, in the municipality of Monteroni d'Arbia. Now completely bare, until a few years ago it kept two important testimonies of its history: the lunette by Sano di Pietro with the Coronation of the Virgin and Angels and the Immaculate Conception with Saints Albano and Pietro by Rutilio Manetti (1608), now transferred at the Museum of Buonconvento.

In the interior with a single nave there is still a polychrome stucco bas-relief from the end of the sixteenth century with the Madonna and Child with Angels to whom the devotion of the local population was reserved, as evidenced by the ex-votos that surround it, and a Salvator Mundi, 17th century fresco.
On the sides of this fresco there were two polychrome wooden statues depicting the Virgin of the Annunciation and St. Joseph, now on display in the Museum of Buonconvento.
STAY

NEARBY
DINING & ENTERTAINMENT

NEARBY