> Home > Tracks
Old paths between Asciano and Serre di Rapolano
Asciano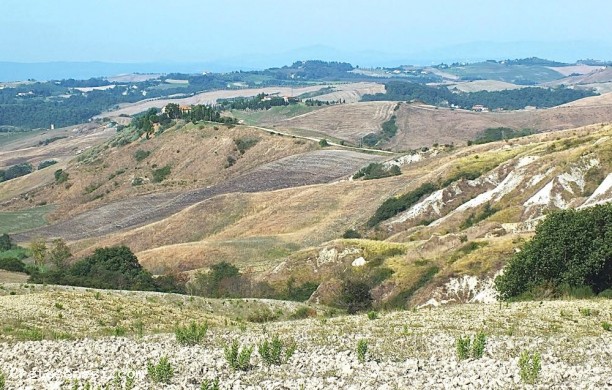 TECHNICAL DETAILS

Track length: 8,58 km

Road bed type: Misto sterrato/creta

Difficulty: Medio-alta


Safari 7 - Taking advantage of the new parking lots between the round of access to the country and the church dedicated to Our Lady of the Garden, you can start from here on foot or by MBK for a circular route of almost nine kilometers.

The hike is not difficult, except for the initial climb to reach the farm of Locco that is rather steep and characterized by a fund strongly imbrecciato.

The landscape but for which you can enjoy, suprata that locality, repays the effort just accomplished. On both sides of the country road with a clay bottom, you can observe and photograph glimpses truly unique.

On the right you see the historic center of Asciano, in verse and right the Ombrone valley surrounded by hills. Shortly after, turn left, walk along an old road that clinale spearhead the pidere Box and then to the Parish of the Priests, giving us a view of the eye of the countryside.

The addition of the Parish Priests, on simistra, may be photographed beautiful badlands with their pointy spiers of gray limestone.

Reached the old furnace of Poggetti, it starts to go down the road until you reach the Plan, which runs along the river ombrone us back to the church of the Garden.

This second part of the route with the bottom still in clay is easy only if dry, difficult and slippery in wet periods or subsequent to recent rains. However, all along the path does not pass ritogno moment can be captured photographically beautiful landscapes of the Tuscan countryside.
STAY

NEARBY
DINING & ENTERTAINMENT

NEARBY
Old paths between Asciano and Serre di Rapolano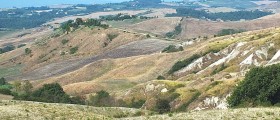 Fotosafari 7 - Approfittando del nuovo parcheggio fra la rotonda di accesso al paese e la chiesa ded