> Home > Tracks
Around Monte Oliveto Maggiore
Asciano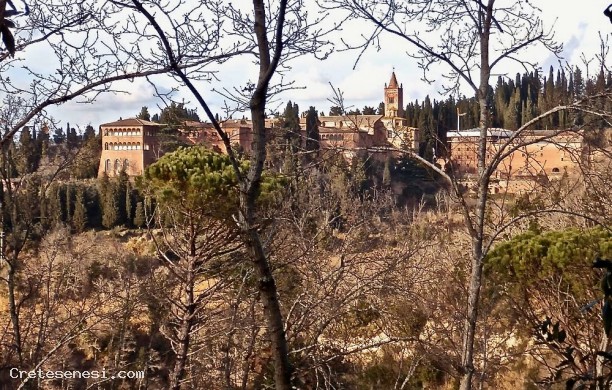 TECHNICAL DETAILS

Track length: 5,12 km

Road bed type: Misto Asfalto/sterrato

Difficulty: Medio-alta


FotoSafari 15 - Short but particularly difficult route because the track on the dirt road is partially suspended between deep ravines and characterized by a rather tiring climb once you reach the valley floor.
However, it is worth doing, given the scenarios that open up in front of the hikers, as they proceed, guaranteeing truly suggestive and unique shots.
The departure is just outside the houses of Chiusure, where the Porta Senese de Borgo existed before the last war. Taking the dirt road downhill that leads to the hillside of the Colombaiolo and Tapioca farms.
Immediately after this the Tapioca farm, you begin to descend through a wooded area that leads to the valley floor, just below the Abbey of Monte Oliveto.
From here, with some difficulty, you go up to the Il Palazzo farm, to then quickly reach the main road.
Turning right, take a good stretch of the road that from Buonconvento leads to Asciano to reach the red roadman's house, beyond the crossroads for Monte Oliveto.
Taking a short but steep path, you reach the road that leads to the sanctuary of Santa Maria delle Grazie with the cemetery next to it and, then, to Chiusurealle chiusure.
The starting point can be reached very easily from here, except to stop often to photograph and enjoy the beautiful landscape that appears to us on the right.
STAY

NEARBY
DINING & ENTERTAINMENT

NEARBY
Around Monte Oliveto Maggiore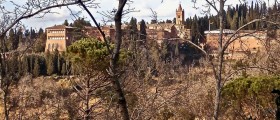 FotoSafari 15 - Percorso breve ma particolarmente difficile perché il tracciato su strada ste