> Home > >
Crocifisso ligneo
Asciano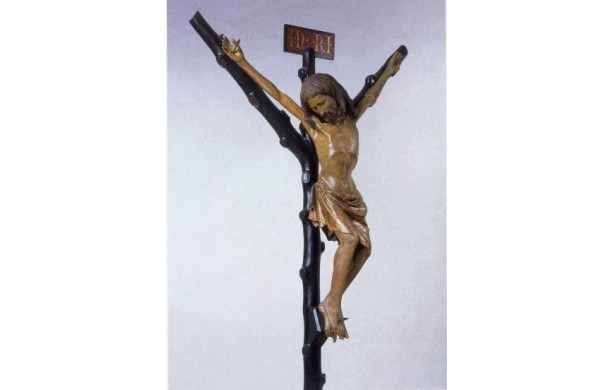 Artist: Giovanni Pisano
Year: intorno al 1290
Current location: Museo Civico Archeologico e d'Arte Sacra Palazzo Corboli
Original location: Sant'Agostino

DESCRIPTIVE INFORMATION

Carved and polychromed, height 82 cm wooden crucifix. The cross on which he is currently located is recently built. It examined only recently by critics, thanks to the reporting of Max Seidel, which was considered a late work of some follower of Giovanni Pisano, the small crucifix originally on the wooden pulpit of the church of St. Augustine.
The award can be reconsidered today in light of the extraordinary results obtained by a delicate repair, as a handwritten testimony of the great sculptor. Witness the strong similarities with the wooden cross made for the tomb of Archbishop Francesco Pannocchieschi d'Elci, now preserved in the Museo dell'Opera del Duomo of Pisa.
In addition to the clear stylistic affinities, although some details in the technical execution of the Crucified, as the use of a thin layer of plaster on which is stretched the colorfulness and the thong gold as "mordant" seem to direct towards the recognition of Giovanni Pisano as the author of the sculpture of Asciano.

Crocifisso ligneo