> Home > What to visit > Castles
Palazzo Imperiale ed Antica Grancia di Serre di Rapolano
Rapolano Terme
CASTLES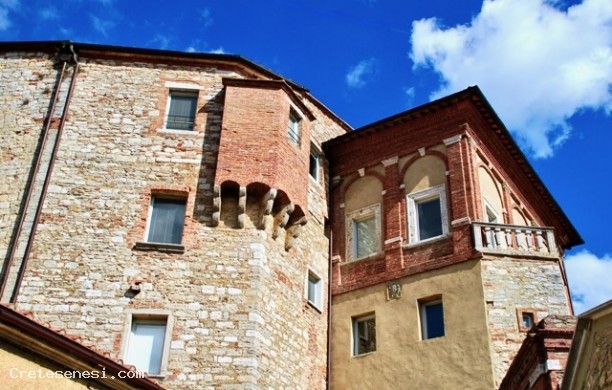 PHONE NUMBERS AND TIMES

Palazzo Imperiale ed Antica Grancia di Serre di Rapolano


Business card (vCard)
Next to the San Lorenzo Gate stands a vast rather asymmetrical building which, before being transformed into a fortified barn of the Hospital of Santa Maria della Scala in Siena, was an imperial palace.

The palace was built several times at the time of Barbarossa, who for his descents in Italy felt the need to strengthen the castles that had always belonged to the Empire.

The oldest part of the building is formed by a large tower and a lower extension resting on the castle wall. A few decades later two towers protruding beyond the walls were added to the central body.

The palace, which on the outside of the boundary wall appeared with its impregnable towers inside, opened as it was on the street, constituted a public seat and housed the curia of the imperial judges and the garrison of largely German mercenary soldiers.

The palace belonged by right to the empire and, after 1234, to the Cacciaconti. After the fall of the Cacciaconti, the palace was assigned to the Hospital of Santa Maria della Scala (as shown in the statement of 1318), which transformed it into Grancia for the conservation of the crops coming from the surrounding lands of its property.
To access the map of the defensive sighting network, of which the fortified structures of Serre was an important node and a border outpost, click here.
STAY

NEARBY
DINING & ENTERTAINMENT

NEARBY