> Home > What to visit > Place
Vescona
Asciano
PLACE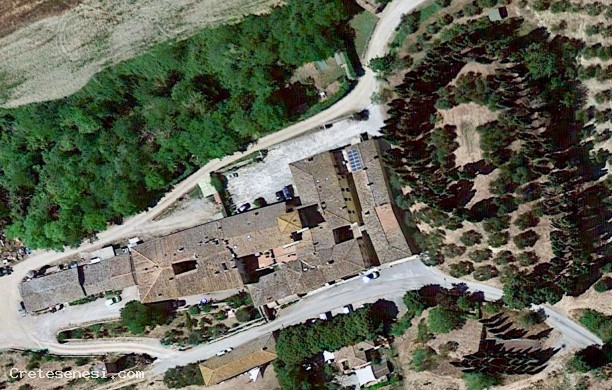 The village of Vescona has ancient origins and if we take as a reference the famous document originating from the cotroversia of 712 between the bishops of Siena and Arezzo on the jurisdiction of some churches located in the Crete, including San Fiorenzo a Vescona, it can be deduced that already before 700 there was a small settlement.

To have certain news, however, we must wait until 1025, the year in which Count Ranieri della Berardenga, belonging to the same family stock as the Cacciaconti, donated a house and agricultural land located near his castle in Vescona to the Monastery of San Salvatore della Berardenga.

This testimony is not surprising, considering that Vescona is located at the highest point of the territory between Siena and Asciano, communities then governed by different powers and in opposition to each other.

In that historical period, the castle seems to have been under the dominion of the Counts Guinigi della Scialenga and one must wait until 1298 to have a document certifying the passage of jurisdiction in favor of Siena. The document also refers to the existence on site of a Hospitale, at the service of pilgrims who already then traveled what is now known as the Via Lauretana Antica.

In 1393, to testify the strategic importance of the place, the Municipality of Siena built a mighty stronghold there, the remains of which are incorporated in the villa-farm built by the Chigi-Saracins in a subsequent period.

Today the locality, which has become a farm, is made up of a nucleus of interconnected buildings, within which there is a large stone tower, which certainly belonged to the ancient fortress.
STAY

NEARBY
DINING & ENTERTAINMENT

NEARBY