> Home > Tracks
around Rapolano
Rapolano Terme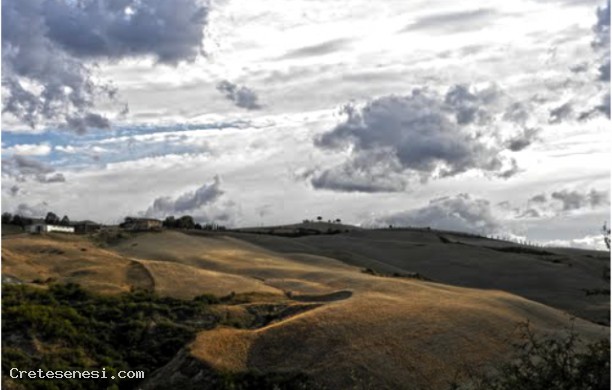 TECHNICAL DETAILS

Track length: 94,8 km

Road bed type: Misto Asfalto/sterrato

Difficulty: Media


Path traced for those staying temporarily in Rapolano, maybe for a spa vacation. In fact, the departure is scheduled before the Water Park where the car park of the Baths and the rest area for campers.

Wanting to combine a stay spa excursions of a cultural or sports, the surroundings of Rapolano are rich in interesting things to see and can be reached through internal road network, characterized by ups and downs suitable to verify the physical capabilities of bike lovers.

The route of almost 100 km abbisogna about a whole day, there are many things to see and enjoy. Passing through the street of the quarries of travertine comes first the small town of Trequanda, placed across two mountain formations rich in woods.

After visiting the old town and its beautiful church, you reach the village of Chusure, along the old road that passes by the former railway station of Trequanda. Path that allows us to admire from afar the majestic Castle of Gallico.

Closures reached is only right to stop and enjoy the unique view of the Crete sloping down to the valleys of the Ombrone and Arbia.

Starting again from here, you may want to make a quick visit to Monte Oliveto Maggiore or immediately reach Asciano for a coffee in the old town and a visit to the beautiful local museums.

After enjoying unique landscapes, the next stage between Asciano and Castelnuvo Berardenga, surprises us glimpses of hills around Siena that offers the path of Loreto Antica.

A Castelnuovo we expect the imposing structure of Villa Chigi, but also a varied offer of famous wines of the Chianti area to be enjoyed immediately or to take home.

From here we depart along a stretch of the old winding "Senese Aretina" until you find on the left the road to the Calcione. Location known not only for the beautiful and large villa that is there, but also for the large artificial lake created in the 60s.

From Calcione is reached then the Castle Modanella and from there, passing under Poggio Santa Cecilia, you return to the starting point. Warning: the Calcione to the starting point in front of the Old Querciolaia, the path is characterized by dirt road.
STAY

NEARBY
DINING & ENTERTAINMENT

NEARBY
around Rapolano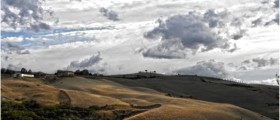 Percorso tracciato per chi soggiorna temporaneamente a Rapolano, magari per una vacanza termale. Inf